Wildflowers & Co. mission is to support local, buy local and grow local. Together, we accomplish this mission by supporting the authentic Indigenous artisans and makers, female entrepreneurs and makers whose practice include using sustainable and ethical practices. 
Wildflowers does not promote sustainable, ethical or low waste because it's 'trending'. We look forward to increasing our low waste alternatives and refill selection. 
The theme for Earth Day 2021 is Restore the Earth. What does Restore mean? To our family, it means repairing our earth to its original state. Together, communities must unite to lead this change by choosing alternatives that are safer to our collective home - Earth. Ok great, what's next? We encourage families to gather and learn together. Earth Day offers educational resources for families to learn about Earth Week activities, including attending virtual summits and celebrations. Earth events are an excellent place to begin your learning journey. To assist your journey, we are highlighting local companies and products:
1. NELSON NATURAL
THE ORIGINAL ZERO WASTE TOOTHPASTE: 
BKIND offers you a biodegradable toothbrush: the handle is made of bamboo and the black bristles are infused with 100% natural activated charcoal, which add to our toothbrush antiviral and antibacterial properties. 
Mint products are handmade in small batches with the highest quality ingredients that optimize results while being eco-friendly, all-natural and non-toxic.
4. EASTVAVN BEES & GOLDILCOKS 
The OG's our of food wraps. Both companies are local to British Columbia and each reusable beeswax wrap is made individually by hand in small batches.
Product: East Van Bees Wraps and Goldilocks Wraps
PS, did you know? During Earth Week, educators and students can join climate action summits with activists, educators, researchers, musical artists, influencers, and others.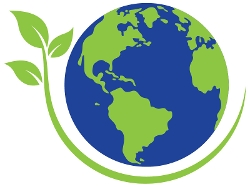 EarthDay.org, along with Education International, the Hip Hop Caucus, and Earth Uprising, will hold three days of digital climate action summits from April 20 to 22.
---